Personalized Hair Treatments
Our treatments are uniquely customized according to the condition of your Face on the day of your treatment. We invest in and utilize the most effective non-invasive technologies.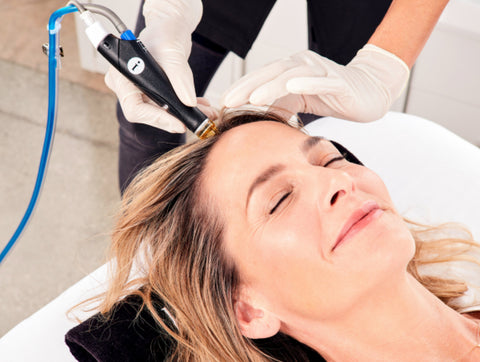 Keravive Hair Treatment
Hydrafacial Keravive is a unique, relaxing treatment designed to cleanse, stimulate, nourish, and hydrate the scalp. Get thicker, healthier-looking hair with a relaxing hydrafacial Keravive Treatment that cleanses, exfoliates, stimulates, and delivers a proprietary blend of growth factors and skin proteins to hydrate, nourish, and stimulate your scalp. Eliminate dry, flakey scalp and enjoy healthier hair, free of product buildup and damage from coloring, heat or hair extensions. Take-home treatment spray helps deliver ongoing benefits between treatments.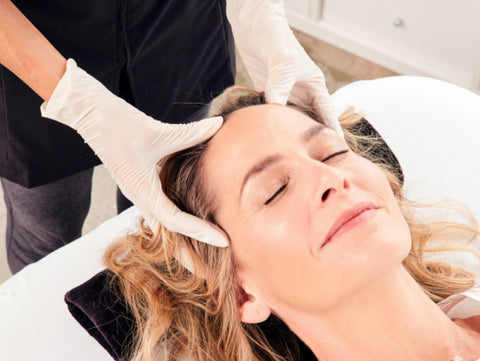 Alo Hair Regrow Treatment
With Microstamping. When the scalp receives a microstamping treatment, stem cells found deep inside your hair follicles are stimulated. These stimulated stem cells trigger growth factor production within the area and provide a boost to healthy hair growth. Completely painless. Includes take home treatment to help deliver ongoing benefits between treatments.