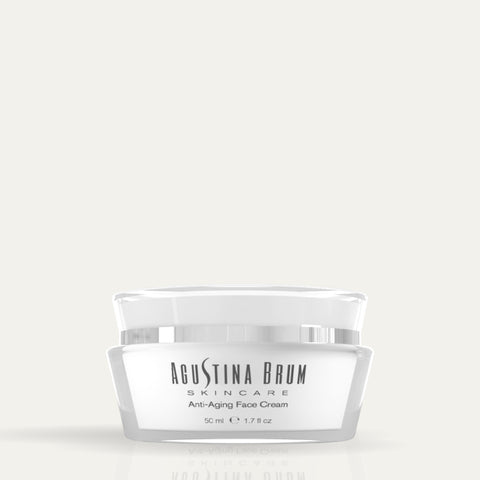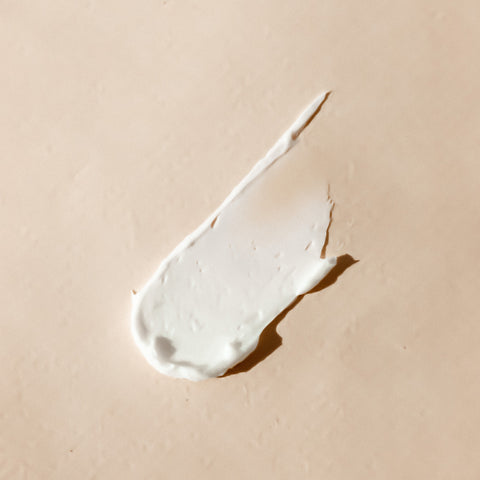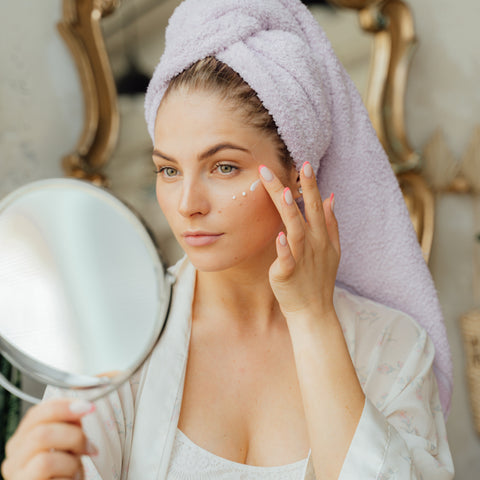 Anti-Aging Face Cream
Experience the transformative power of our ultra-hydrating day cream, designed to plump skin and reduce the appearance of fine lines and wrinkles. This luxurious cream boasts a fine, silky formula that harnesses the unmatched hydrating properties of nature's moisture magnet, Hyaluronic Acid (HA). HA, known for its incredible ability to hold up to 1,000 times its weight in water, binds moisture to the skin, resulting in a plump, soft, smooth, toned, and rehydrated complexion. Infused with potent anti-aging peptides, this advanced formula also shields the skin from harmful free radicals and environmental stressors.
Suitable for all skin types in need of long-lasting moisture, our day cream provides maximum hydration while effectively diminishing the visible signs of aging, leaving you with softer, smoother, and visibly younger-looking skin. Elevate your skincare routine with our top-performing cream and indulge in the transformative experience your skin deserves.
Benefits
Skin-Plumping Perfection: Hyaluronic Acid, nature's moisture magnet, works its magic to plump up your skin, smoothing away those pesky fine lines.

Revitalize Like a Pro: Our advanced formula isn't just about moisture; it's also armed with anti-aging peptides. They act like your skin's personal shield, defending against free radicals and environmental stressors. Say goodbye to premature aging!

For All Skin Types: No need to worry about compatibility – our cream is a universal favorite! It provides long-lasting moisture, fading those aging signs, and unveiling skin that's softer, smoother, and oh-so-youthful.
Ingredients
Argan Oil (Healing Acne, Fights Dermatitis, Reduces Premature Aging, Protects against Environmental Damage, Improves Skin Appearance, Prevents Stretch Marks) Shea Butter (Moisturizes Dry Skin, Treats Acne and Blemishes, Reduces Skin Inflammation, Anti-Aging, Provides Relief to Itchy and Peeling Skin, Restores Skin Elasticity, Reduces Stretch Marks) Amisol Trio™ (Preserves Skin Hydration and Lipid Equilibrium) Mini HA (Transdermal Absorption, Repairs Damaged Cells, Scavenges Free Radicals, Deep Moisturizing, Anti-Aging) Reproage (Reprograms Skin for a Youthful Appearance) Aloe Vera (Soothing Agent for Skin Irritation) Vitamin E (Provides Antioxidant Activity, Moisturizes Skin, Improves the Appearance of Aged Skin, Offers Soothing Properties) Vitamin C (Potent Antioxidant, Improves Appearance of Aged and Fragile Skin, Used in Skin-Lightening Products for Hyperpigmentation and Age Spots) Vitamin A (Rejuvenating Properties, Improves Appearance of Aged and Blemished Skin, for Advanced Treatment of Pre-conditioned Skin) Vitamin B5 (Penetrates Skin and hair, Moisturizing and softening properties, Improves Appearance of Irritated Skin, Rejuvenating Agent)Green Tea Leaf Extract (Potent Antioxidant, Reinforces Anti-Aging Effects of Other Ingredients, Useful Against Irritated Skin) Allantoin (Protects, Soothes, and Hydrates Skin, Minimizes Pore Size, Makes Skin Look Visibly Younger and Rejuvenated) Aqua (Water), Caprylic/Capric Triglyceride, Glycerin, Cetyl Alcohol, Stearic Acid, Cyclopentasiloxane, Dimethiconol, Laureth-23, Laureth-4, Sodium Acrylates Copolymer, Lecithin, Argania Spinosa Kernel Oil, Phospholipids, Glycine Soja (Soybean) Oil, Glycolipids, Glycine Soja (Soybean) Sterols, Disodium Phosphate, Acetyl Hexapeptide-8, Sodium Phosphate, Caprylyl Glycol, Xanthan Gum, Aloe Barbadensis, Butyrospermum Parkii (Shea) Butter, Camellia Sinensis (Green Tea) Leaf Extract, Sodium Hyaluronate, Hydrolyzed Sodium Hyaluronate, Sodium Ascorbyl Phosphate, Tocopheryl Acetate, Retinyl Palmitate, Panthenol, Allantoin, Potassium Sorbate, Phenoxyethanol, Ethylhexylglycerin, Parfum (Fragrance), Butylphenyl Methylpropional, Amyl Cinnamal, Benzyl Benzoate, Benzyl Salicylate, Eugenol, Hexyl Cinnamal, Hydroxyisohexyl 3-Cyclohexene Carboxaldehyde, Linalool.
My skin looks so radiant and dewy, and the hydration is next level.